How to Record on DirecTV Stream
When you need to record DirecTV content, iToolshare Screen Recorder is a powerful and user-friendly tool to consider. iToolshare Screen Recorder is a professional screen recording software that allows you to capture video and audio from DirecTV for saving and sharing purposes. In this article, we will discuss how to use iToolshare Screen Recorder to record DirecTV and highlight some key features.

Steps to Record on DirecTV Stream
Recording DirecTV using iToolshare Screen Recorder is straightforward. Follow these steps:
Step 1. Open iToolshare Screen Recorder
Run the iToolshare Screen Recorder software on your computer, ensuring that your DirecTV is already open.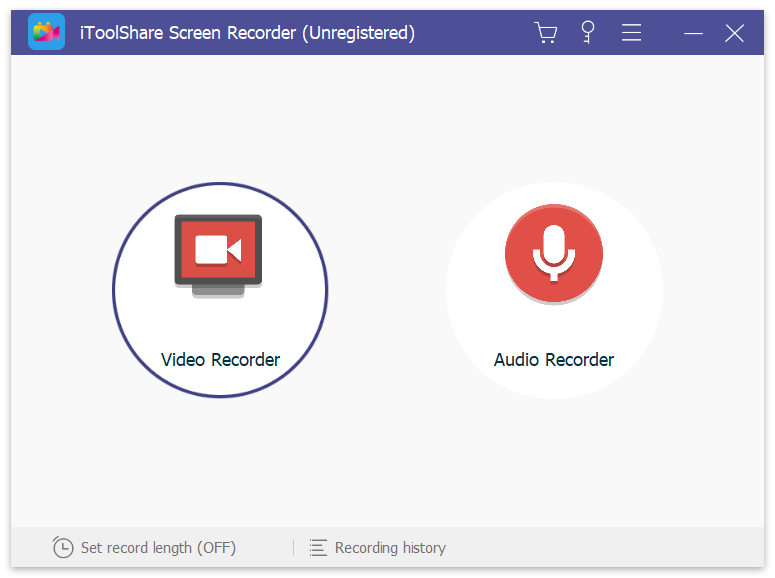 Step 2. Select the Recording Area
On the iToolshare Screen Recorder interface, select the area you want to record. You can choose to record the entire screen or use your mouse to drag and select a specific region.
Step 3. Adjust Recording Settings
In the recording settings, you can choose to record video, audio, or both, and adjust parameters such as frame rate, audio input source, etc.

Step 4. Start Recording
Click the "Start Recording" button to begin recording the content of DirecTV.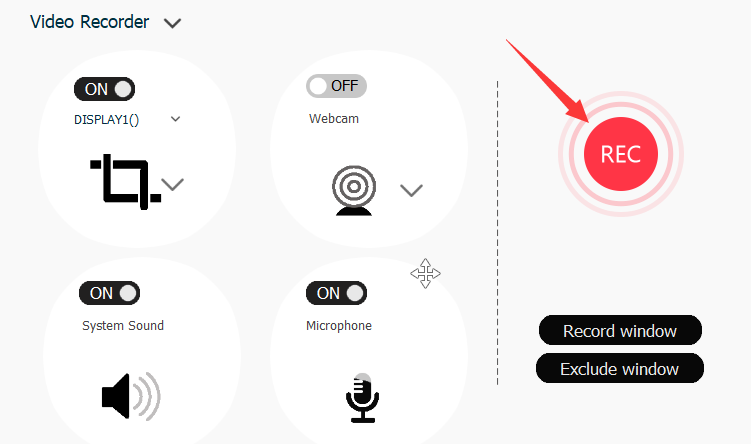 Step 5. Stop Recording
When you are finished recording, click the "Stop Recording" button to stop the recording process.
After recording, you can preview and edit the recorded content within iToolshare Screen Recorder, and then save it to your chosen directory.
Why Choose iToolShare to Record DirecTV Stream
Seamless DirecTV Stream Recording: iToolShare Screen Recorder offers seamless recording of DirecTV Stream, ensuring a smooth and uninterrupted recording experience for your favorite shows and channels.
High-Quality Video and Audio Capture: iToolShare Screen Recorder guarantees high-quality video and audio capture of DirecTV Stream content. You can record shows, movies, and sports events with excellent visual clarity and immersive sound.
Multiple Output Formats: iToolshare Screen Recorder supports various common video and audio output formats such as MP4, AVI, WMV, MP3, etc., making it convenient for further processing and sharing.
Secure and Copyright-Compliant Recording: iToolShare Screen Recorder ensures secure and copyright-compliant recording of DirecTV Stream content. It is designed for personal use only, respecting the rights of content owners.
Ad-Free and Watermark-Free Recordings: With iToolShare Screen Recorder, you can enjoy ad-free and watermark-free recordings of DirecTV Stream, ensuring a clean and distraction-free viewing experience.
Customizable Recording Options: iToolShare Screen Recorder offers customizable recording options, allowing you to adjust frame rates, choose specific screen regions, and select output formats according to your preferences.
Choosing iToolShare Screen Recorder guarantees an outstanding recording experience for DirecTV Stream. Its seamless recording, high-quality capture, and commitment to copyright compliance make it the perfect choice for preserving your DirecTV Stream content. Record your favorite shows and channels hassle-free with iToolShare Screen Recorder.
Conclusion
By using iToolshare Screen Recorder, you can easily and effectively record DirecTV content with high quality and various customization options. Whether you need to capture important moments, save educational materials, or create tutorials, iToolshare Screen Recorder is a reliable tool that can enhance your DirecTV recording experience.