How to Record Netflix Videos
Netflix is a popular video streaming platform that offers a wide range of movies, TV shows, and original content. However, due to copyright protection and other restrictions, Netflix does not allow users to download its content. But with iToolshare Screen Recorder, you can conveniently record shows from Netflix to watch offline without an internet connection.
Provide a detailed walkthrough of the steps to record Netflix using iToolshare in a concise and straightforward manner:
Step 1. Launch iToolShare Screen Recorder
Once you've installed the program and launched it on your computer, the screen recorder dashboard will pop up on your desktop: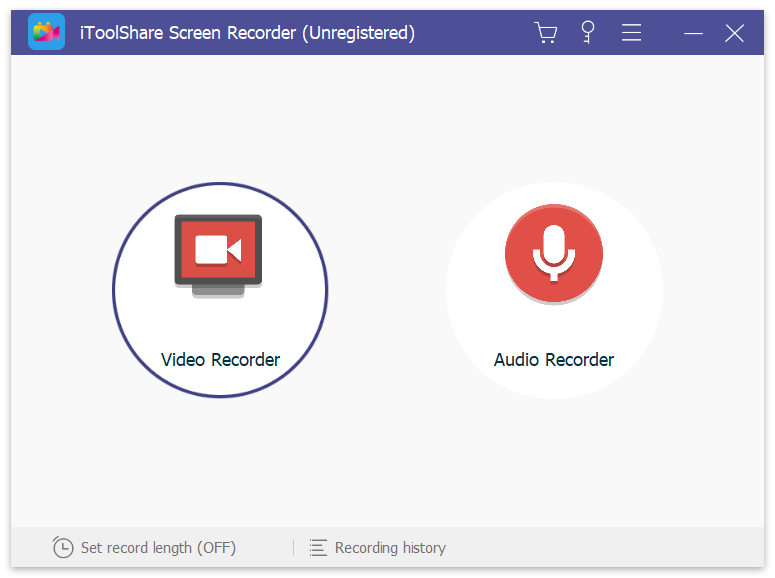 The iToolShare interface is rather intuitive, so you will be able to figure it out even if you are a complete non-techie.
Step 2. Open the Netflix website and log in to your account.
Open the Netflix website and log in to your account. Select the show or movie you want to record and ensure it is visible on your screen.

Step 3. Configure recording settings.
In the iToolshare Screen Recorder interface, choose the "Record Area" option and use your mouse to drag and select the Netflix playback window area. You can also adjust recording settings such as audio input, recording quality, and more.
You have two options
Option A: to record an area of the screen, choose the 'Select a recording area' or 'Rectangle on a screen' menu.
Option B: alternatively, to record the entire screen, select 'Fullscreen' on the dropdown menu and choose your monitor.
Step 4. Click the "Start Record" button.
Click the "Start Recording" button to begin recording the Netflix show. You can start playing the content on Netflix while it is being recorded.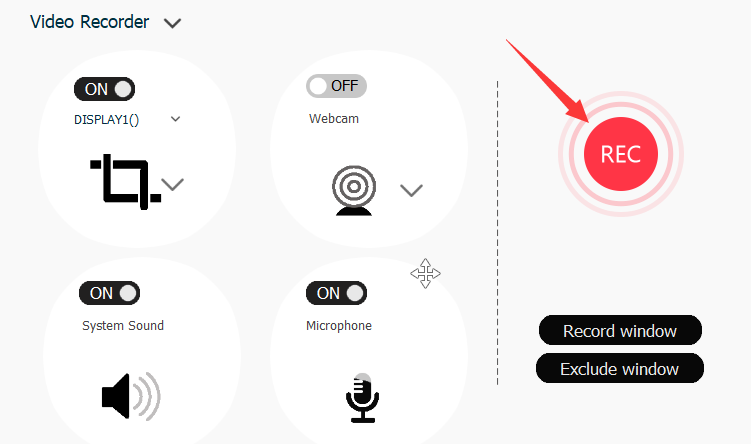 Step 5. Click the "Stop Record" button.
When you're done recording, click the "Stop Recording" button. The recorded Netflix show will be saved to your specified location.
Now you can enjoy the recorded Netflix show offline without an internet connection. Simply open the saved recording file and enjoy high-quality Netflix content.
Why Choose iToolShare to Record Netflix Videos
High-Quality Video Recording: iToolShare Screen Recorder ensures high-quality video recording of Netflix content. It utilizes advanced recording technology to capture videos with exceptional clarity and resolution, preserving the original visual experience.
Lossless Audio Capture: Unlike many other recording tools, iToolShare Screen Recorder captures audio without any loss in quality. It enables you to record Netflix videos with crisp and clear sound, ensuring an immersive viewing experience.
Ad-Free and Watermark-Free Recordings: iToolShare Screen Recorder offers ad-free and watermark-free recordings, keeping your Netflix videos free from unwanted distractions or branding elements.
Customizable Recording Options: With iToolShare Screen Recorder, you can customize your Netflix video recordings. Choose to record the entire screen or specific regions, adjust frame rates, and select preferred output formats to meet your needs.
Legal and Secure: iToolShare Screen Recorder ensures compliance with copyright laws and respects the rights of content owners. It is designed for personal use only, ensuring that your Netflix recordings are secure and legal.
Choosing iToolShare Screen Recorder guarantees a superior recording experience for Netflix videos. Its lossless audio capture, customizable options, and commitment to legal and ad-free recordings make it an ideal choice for preserving your favorite Netflix content. Enjoy uninterrupted viewing with the exceptional capabilities of iToolShare Screen Recorder.
Tips and Considerations
iToolshare Screen Recorder offers a simple yet powerful solution to freely record Netflix shows and movies. Remember to respect copyright laws and adhere to platform usage guidelines, using recordings for personal viewing purposes only.