How do I record Skype Video Calls on my laptop?
Skype Video Recorder is a free and easy-to-use tool designed to help users record Skype video calls and screens. Its main features include no ads, high-definition recording, support for multiple video formats, and the ability to record Skype audio and video, as well as screen recording. Whether it's business meetings, online education, or remote interviews, Skype Video Recorder can be used to produce high-quality recordings. Additionally, Skype Video Recorder supports one-click sharing, allowing users to easily share their recorded videos on social media platforms to help promote their activities and products.
In the following article, we'll introduce the best Skype recorder tools for Windows and Mac computer, and show you how to record Skype video calls step by step.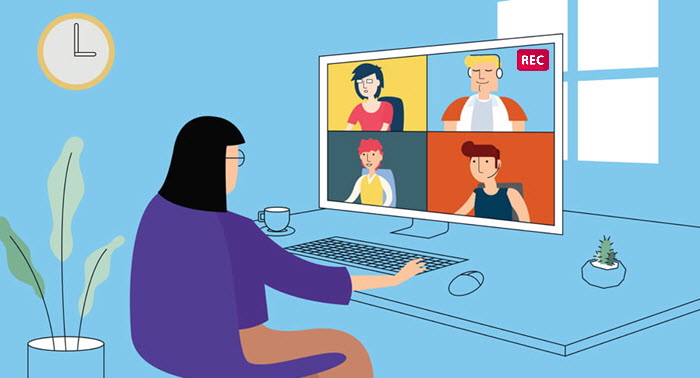 Step 1. Launch iToolShare Screen Recorder
Once you've installed the program and launched it on your computer, the screen recorder dashboard will pop up on your desktop: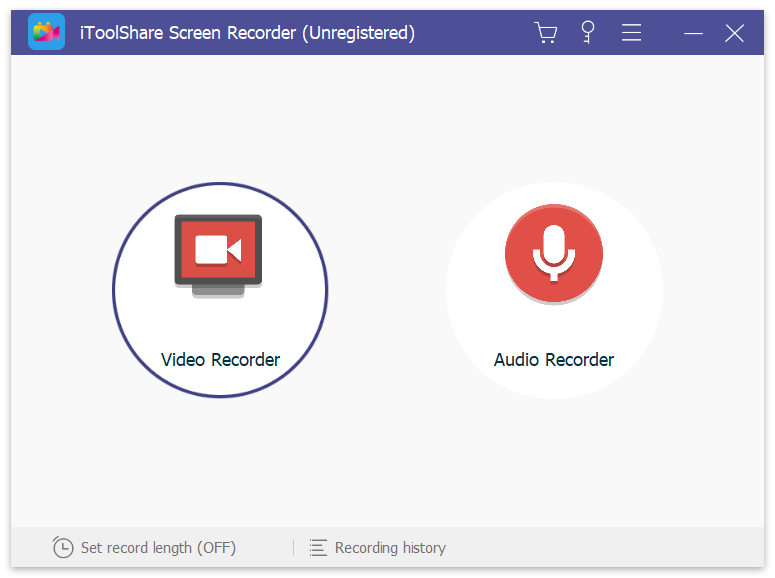 The iToolShare interface is rather intuitive, so you will be able to figure it out even if you are a complete non-techie.
Step 2. Choose the recording feature
Choose the recording feature according to your need. If you want to record Skype video calls, choose "Screen Recorder". If you only need to record Skype audio calls, choose "Audio Recorder" feature.
Step 3. Record Skype Video Call
Click the Rec icon on the recording panel to start. If the Show countdown option is enabled, the recording will start after the countdown. Otherwise, it'll begin right away.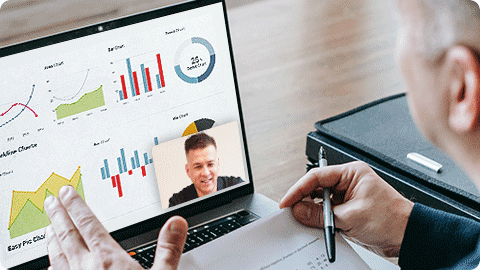 Why Choose iToolShare to Record Skype Video Call
High-Quality Recording: iToolShare Screen Recorder ensures high-quality recording of Skype video calls, preserving the clarity and accuracy of both video and audio. You can capture the visuals and sound from both sides, retaining all the details of the conversation.
Multi-platform Compatibility:iToolShare Screen Recorder runs on both Windows and macOS systems, making it suitable for users with different operating systems. You can easily use the tool to record Skype video calls on various devices.
Flexible Recording Options: iToolShare Screen Recorder offers flexible recording options to meet your needs when recording Skype video calls. You can choose to record the entire screen, specific regions, or individual application windows, allowing for personalized settings based on the nature of the call.
User-Friendly: iToolShare Screen Recorder has an intuitive user interface and straightforward operation flow, enabling you to start and stop recording Skype video calls with ease. Even novice users can quickly get started and utilize its rich features.
Advanced Features: In addition to the basic recording functionality, iToolShare Screen Recorder provides advanced features such as screenshot capture, annotation tools, timer, and more. These features enhance your recording experience and assist you in better documenting and sharing your Skype video calls.
Choosing iToolShare Screen Recorder for recording Skype video calls ensures high-quality, flexibility, and simplicity in capturing important communications and meetings. Whether it's for business calls, remote collaborations, or video chats with loved ones, iToolShare Screen Recorder is a reliable and feature-rich choice.
Which other screen capture tool is best for your needs
But while iToolShare Screen Recorder is an ideal choice for professionals and gamers alike, it's worth exploring which other Record tool is best for your needs.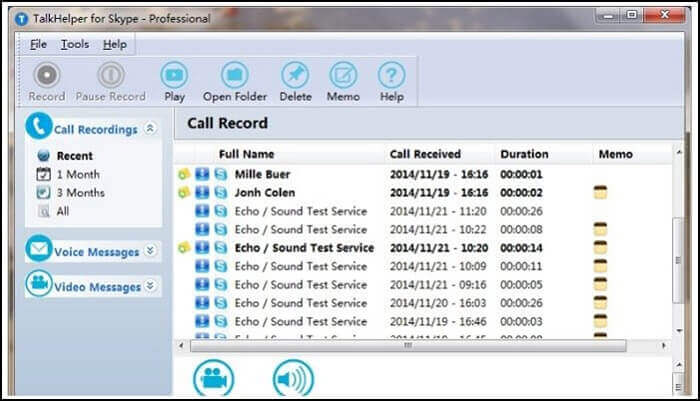 TalkHelper Call Recorder for Skype provides one with all the ease of use they have hoped for with a simple, smooth, and intuitive interface. It's a reliable Skype recorder with a dedicated audio/video recording mode.
Additionally, you won't lose any voicemails because this app catches them, too. Unlike many other applications, audio is captured in stereo mode and different channels to differentiate the parties concerned.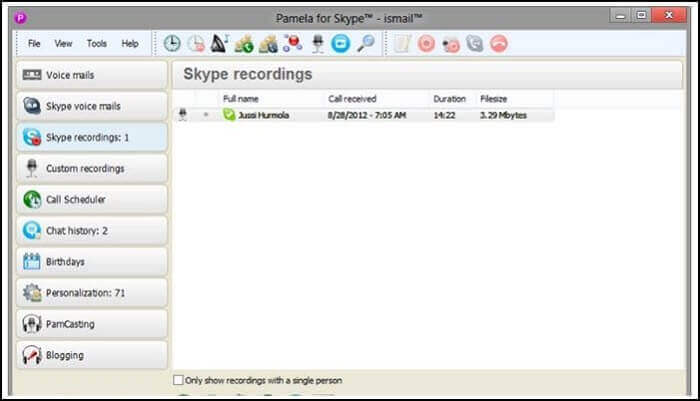 Pamela for Windows is a free Skype recorder that boasts durability and ease of use. One can capture Skype calls and chats when there's a need. It also allows one to schedule recording and records audio in either mono or stereo mode based on a user's preference.
The software offers a lot of control and customization in capturing calls and controlling the background of chats. To ensure that one doesn't miss a Skype audio or video message, there's support for an automatic call recording function that operates without the need for your interaction.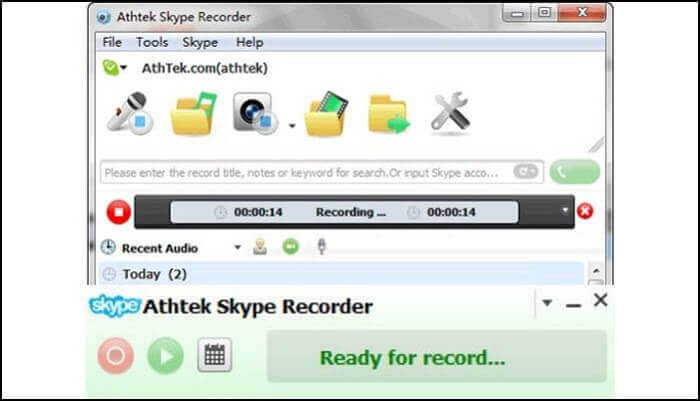 Athek Skype Recorder is one of the most sophisticated Skype video and audio call recording applications that provides nothing less than the highest standard. It also offers a free trial period to test the features available in the paid version.
There's a secret mode for privacy and hidden access that allows users to capture any part of the Skype calls on your Windows PC without anyone ever recognizing them, so there's parental control. The application further can be used in both commercial and personal modes without any restriction whatsoever.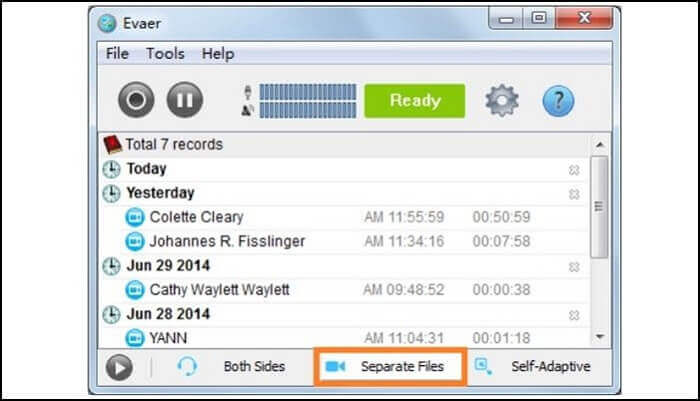 Evaer Skype Recorder is its kind application offering users a range of modes that you can use to capture Skype video calls, including PiP, a side-side window, different files, remote-only webcams, local-only webcams, and save in either MP4 or AVI format. Additionally, video and audio calls will be captured automatically for the users, ensuring no risk of losing a crucial call.
It also has options for one to preview the footage while the Skype video recording process begins. There are many parameters to adjust, such as video codec, resolution, frame rate, and aspect ratio concerning Skype video call capture.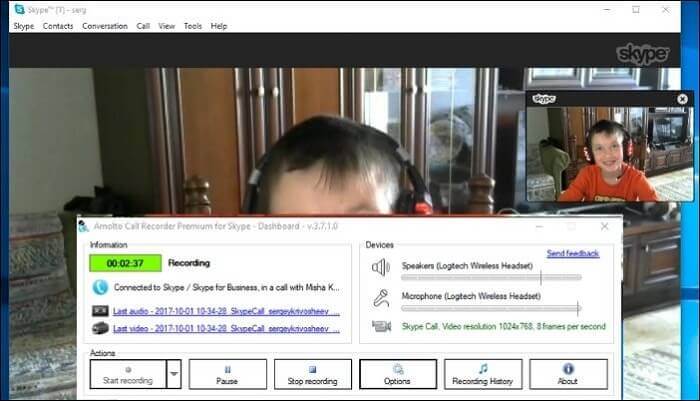 Amolto Call Recorder is another free Skype video recording tool that guarantees one infinite Skype recording time without losing quality. This software is best suited for a user who requires reliability and efficiency while recording Skype calls anytime and anywhere.
While one may prefer the manual method of capturing Skype calls individually, this software can make the process much simpler by automatically recording them for you.