The Best Ways to Record Lecture with Original Video Quality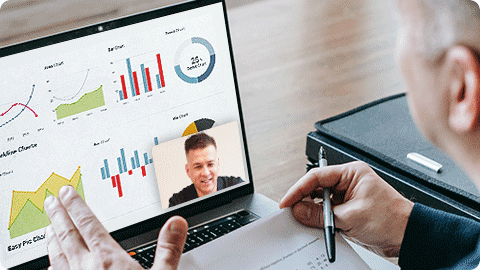 Online lectures are popular and essential components for acquiring new skills and knowledge through online courses. Although they are predominantly used in schools, it is common to see them in workplaces and homes.
The increased use of online lectures via platforms, such as Zoom meetings or Webinars, is a testament to the popularity of the internet and smart devices, which make it convenient to spread information, teach, and learn on the go. Before we introduce the best way to record online classes, we will delve deeper into what we mean by online lectures.
If you do not want to miss some important lecture, you should save the videos with a high quality that you can access anytime you want.
In this short guide, we'll show you how to record lectures on PC. You can download the latest version of the software from the official developer's website.
Step 1. Launch iToolShare Screen Recorder
Once you've installed the program and launched it on your computer, the screen recorder dashboard will pop up on your desktop: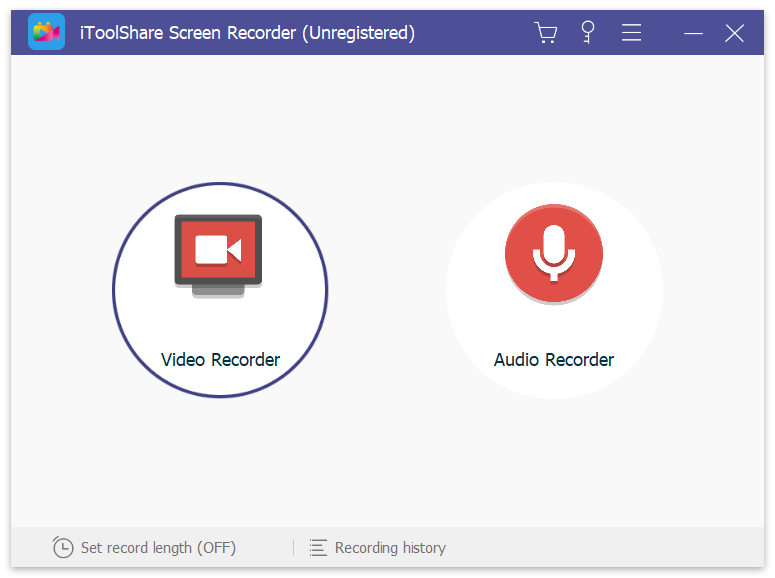 The iToolShare interface is rather intuitive, so you will be able to figure it out even if you are a complete non-techie.
Step 2. Select Video Recorder and adjust the recording area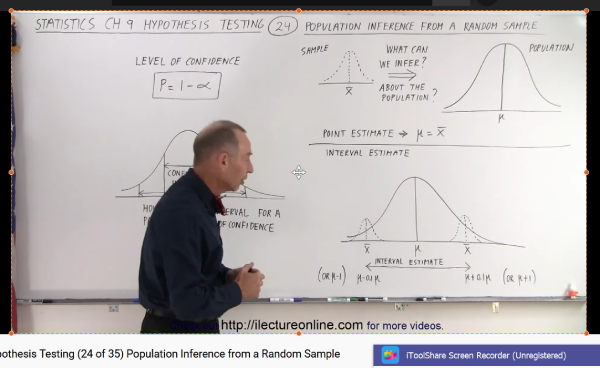 You have two options
Option A: to record an area of the screen, choose the 'Select a recording area' or 'Rectangle on a screen' menu.
Option B: alternatively, to record the entire screen, select 'Fullscreen' on the dropdown menu and choose your monitor.
Step 3. Record the lecture
Click the Rec icon on the recording panel to start capturing the video. If the Show countdown option is enabled, the recording will start after the countdown. Otherwise, it'll begin right away.
Why Choose iToolShare to Record Lecture
High-Quality Recording: iToolShare Screen Recorder ensures high-quality recording of lectures, preserving the clarity and accuracy of both video and audio. You can capture all the details in the lecture, including slides, speaker presentations, and demonstrations.
Education-Oriented Features: iToolShare Screen Recorder is specifically designed to meet the recording needs in educational settings, including recording lectures, online courses, and academic presentations. It offers features and settings tailored for the educational environment, allowing teachers and students to make the most of its recording capabilities.
Versatility in Recording: iToolShare Screen Recorder provides a wide range of recording options to meet various lecture recording requirements. You can choose to record the entire screen, specific regions, or individual application windows, and customize recording settings such as video format, frame rate, and audio source.
User-Friendly: iToolShare Screen Recorder features an intuitive user interface and simple operation steps, making it easy for you to start and stop recording lectures. Teachers and students can quickly get started and utilize its features to record academic content effectively.
Recording Flexibility: iToolShare Screen Recorder allows you to have flexible control over the recording process during lectures. You can start and stop recording at specific times to accurately capture the desired content during the lecture.
Choosing iToolShare Screen Recorder for recording lectures ensures high-quality, professional, and flexible recording of educational content. Whether it's teachers delivering lectures or students capturing study resources, iToolShare Screen Recorder is a reliable and education-focused tool.