[2023] Best free screen recorder
The best free screen recorders help you capture everything on your screen and convert it to video. If you need to record assets for work, education, games streaming, and YouTubing, or you just want a free screen recorder for gaming, there's plenty of great tools available that won't cost you a penny.
When choosing which free screen recorder is best, look out for:
+ Easy experience - make sure the video recording software is simple to set-up and use and doesn't get in the way of your workflow.
+ Resolution - the best free screen recorder software will output professional, high-definition videos.
+ Format - not all screen recorders are equal. For example, free game recording software might not work best for Zoom meetings.
+ Output - even free screen recorders should offer a range of file formats, like MP4, MOV, and even GIFs.
Which is the best free screen recorder?
iToolShare Screen Recorder is an best HD screen recorder for Windows to record any kind of screen activity, capture high-quality video with different audio sources from system sounds, microphone voice or both, record webcam.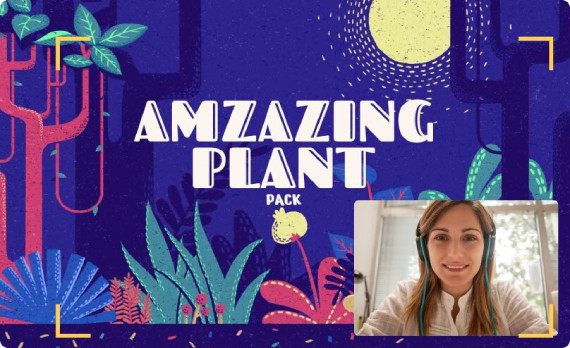 Pros
Can record two videos at the same time: a screencast and a webcam video
Records a narration
No time limits for recording
Can record screen and audio simultaneously or separately
Saves video in HD and supports multiple formats
Allows scheduled recording
Mouse display in the recording
Which other free screen capture tool is best for your needs
But while iToolShare Screen Recorder is an ideal choice for professionals and gamers alike, it's worth exploring which other free screen capture tool is best for your needs.
If you're looking for free game recording software, OBS Studio is easily the best free screen recorder for you. Unlike the hugely popular FRAPS (which only lets you record for 30 seconds at a stretch unless you've bought a license, and applies a watermark to the resulting footage), OBS Studio is open source, and completely free to use without restrictions.
OBS Studio supports both streaming and recording in high definition, with no restrictions on the number or length of your creations. You can stream live to Twitch or YouTube gaming, save projects and come back to them later, or encode your footage in FLV format and save it locally.
NCH Software's Debut Video Capture is one of the best free screen recorders - for home users, at least. Commercial users will need to pick up a lifetime license or a subscription that, compared to similar products from rivals, is at the inexpensive end of the spectrum.
Debut is a multi-platform screen recording tool to capture your computer's screen, and other connected and compatible devices. And, in the main, it delivers precisely the experience you'd expect.
ShareX is an open-source app for capturing still screen grabs and recording screens without a watermark or time limits to worry about, but the interface isn't the most intuitive in the world so you'll be best off using keyboard shortcuts. For quick reference, you can start a recording by tapping Shift + Print Screen, and stop it again using Ctrl + Shift + Print Screen.
You can also use this free screen capture tool to save your capture as a GIF rather than a video file, which can be extremely useful for sharing on forums and social media.