[2023] 6 Best Game Recording Software for Windows
As the growth of people's living standard and the development of society, people have more leisure time to relax themselves. Internet game can be considered as one of the most popular entertainment styles. If you like to play games, there must be one or two favorite games on your computer, such as the popular LOL - League of Legends, StarCraft, DOTA2 and more.
Are you one of those who want to record your own game videos? If you intend to record gameplay, then you probably need to find some high-quality game recordings software at first. In this article, we are here with some of the best tools that are specially designed to record games in windows PC with a better quality. Have a look on these tools below, and hope you can find the suitable one.
Top 1. iToolShare Screen Recorder
This game recorder combines all the advantages of a popular game recorder and gets rid of the disadvantages of the recording software we'll take about below. It perfectly shows its functions on the main interface and helps many gamers to record their gameplay. Screen Recorder is compatible with Window 7, 8, 10 and works well when you record your game. It can also easily catch any movement of the mouse and the mouse cursor highlights every click, even for 3D games. Both the audio and video quality are worthy of your appreciation.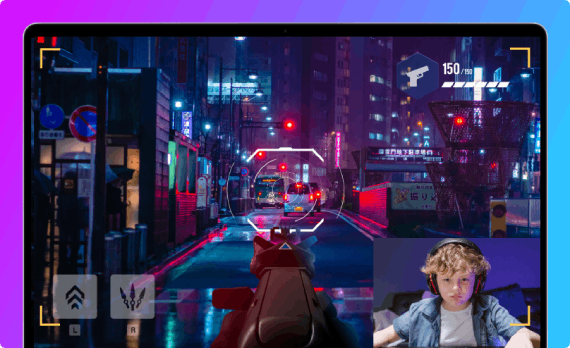 Why Choose iToolShare to Record Game
Game Recording Functionality: iToolShare Screen Recorder provides dedicated game recording functionality to meet your needs when recording games. It can capture game footage and audio, preserving the dynamics and experience of the game.
High-Performance Recording: iToolShare Screen Recorder is optimized for game recording and offers high-performance capabilities. It can smoothly record games at high resolutions while ensuring synchronization and quality of video and audio.
Real-Time Preview: iToolShare Screen Recorder offers real-time preview functionality, allowing you to view the recorded content while recording games. This enables you to make timely adjustments to recording settings, optimize recording effects, and ensure that you capture the best game footage.
Recording Options: iToolShare Screen Recorder provides various recording options, allowing you to customize settings according to your needs. You can choose to record the entire screen, specific regions, or individual game windows, and adjust recording settings such as video format, frame rate, and audio source.
Integration with Recording Tools: iToolShare Screen Recorder can integrate with game recording tools such as OBS Studio and XSplit. This provides more flexibility in using different tools and features to meet various game recording requirements.
Choosing iToolShare Screen Recorder for recording games enables you to capture and share your gaming experiences in high-performance and high-quality manner. Whether it's for game streaming, creating game tutorials, or capturing exciting moments in games, iToolShare Screen Recorder is a reliable and powerful choice.
Bandicam is a professional quality screen recording app. You can use the app for both recording and streaming videos and creating educational tutorials. The application features recording videos of screen activity, gameplays, webcam, and HDMI capture devices.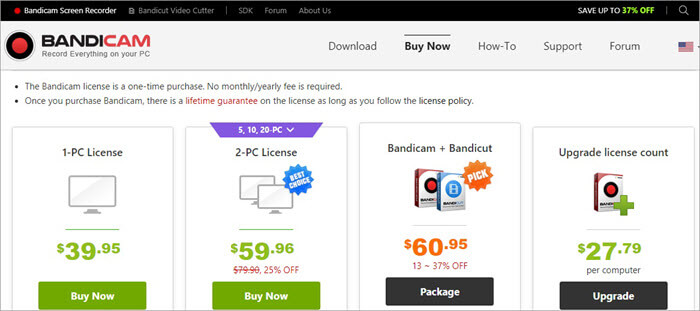 Wondershare DemoCreator is one of the best video game recording software. The screen recording tool allows you to capture and edit videos. You can add reviews and special effects using the in-built editor.
Wondershare DemoCrator is a great app for creating streaming videos. It can also be used by instructors to make tutorials. The webcam support allows you to add a personal touch to your videos.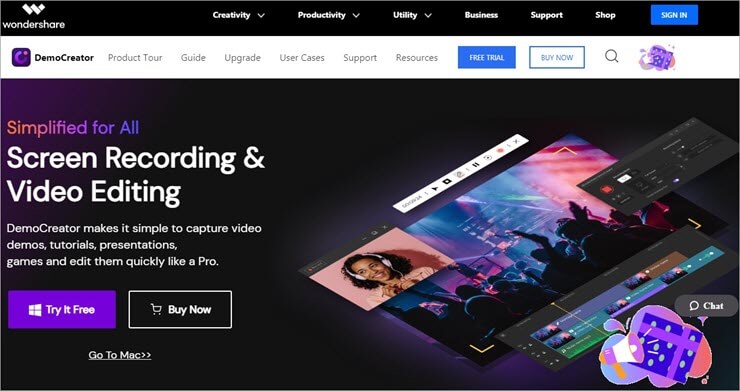 OBS Studio is a free video game recording software. The open-source app can be used on Windows, Mac, and Linux devices. It boasts a fast video encoder that can capture HD quality videos with little lag.
OBS Studio is one of the fastest video game recording software. But the app does not have a simple user interface. You need to tweak and experiment with different options to create the desired output. In addition, there are no video editing options. So you have to use an external video editor to cut, trim, or add text and narrations to your recordings.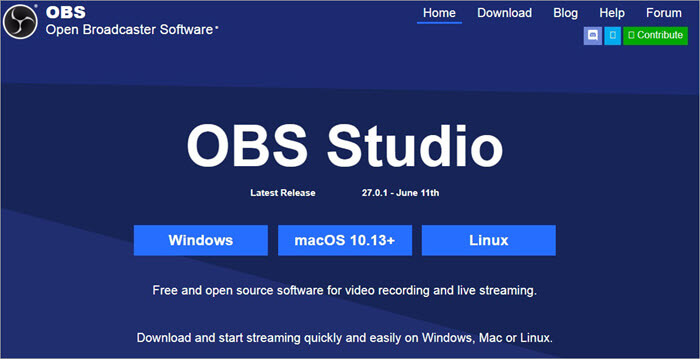 Icecream Apps Game Recorder is a free app that you can use to record memorable video game moments. The app allows you to record and trim game videos. It has an easy user interface allowing you to easily get started recording video gameplays.
Icecream Apps Game Recorder is a great free video game recording app. You can capture videos at low, medium, or custom video quality. The video game recording app can also capture screen activity for making online tutorials.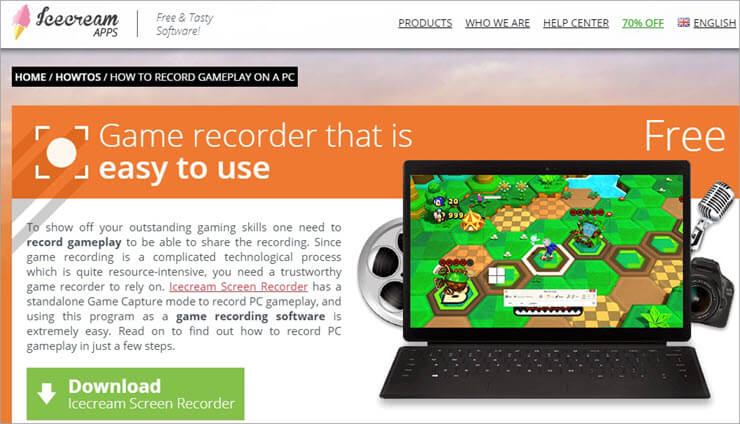 FlashBack is a full-motion-based screen recorder with a simple, handy interface. You can capture your screen, along with webcam and mic, and then make the recording better with a built-in video editor by adding captions, arrows, images, and highlights.