How to Record Zoom Meeting Without Permission
Work-from-home is a big trend, especially in these two years. The video conferencing apps, no matter DingTalk, VooV Meeting, or Zoom, have witnessed a raising usage and download. As we all know, we can hold a meeting, join a lecture, and watch a webinar on Zoom. Zoom also makes it possible and easier to make an online screen recording while conferencing compared to in classrooms and offices.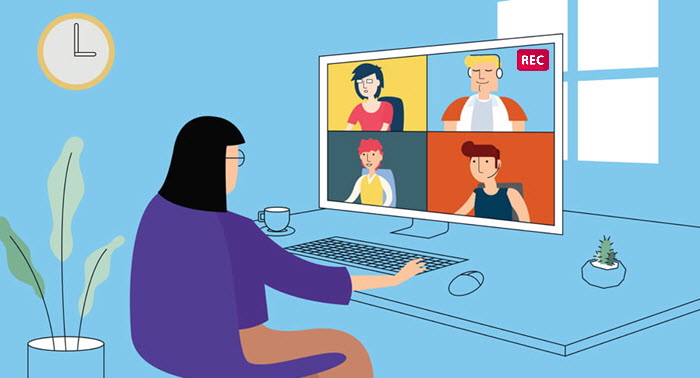 In this short guide, we'll show you how to Zoom Meeting on PC. You can download the latest version of the software from the official developer's website.
Step 1. Launch iToolShare Screen Recorder
Once you've installed the program and launched it on your computer, the screen recorder dashboard will pop up on your desktop: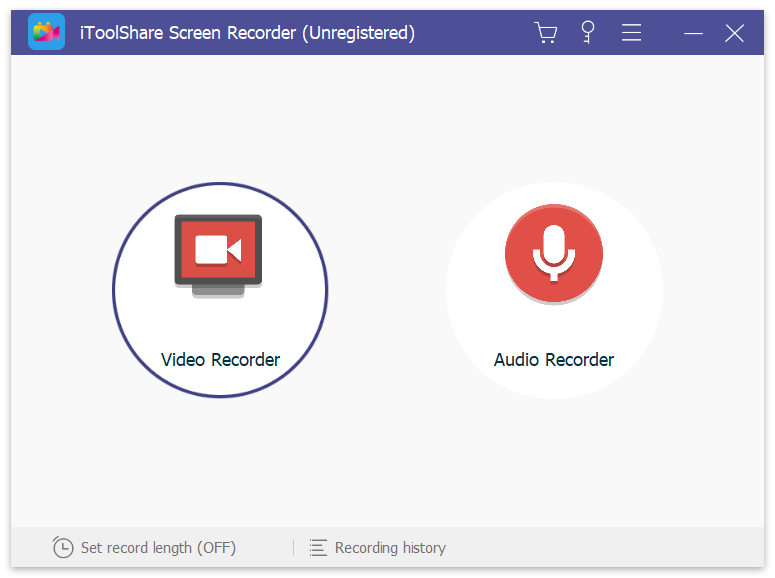 The iToolShare interface is rather intuitive, so you will be able to figure it out even if you are a complete non-techie.
Step 2. Select Video Recorder and adjust the recording area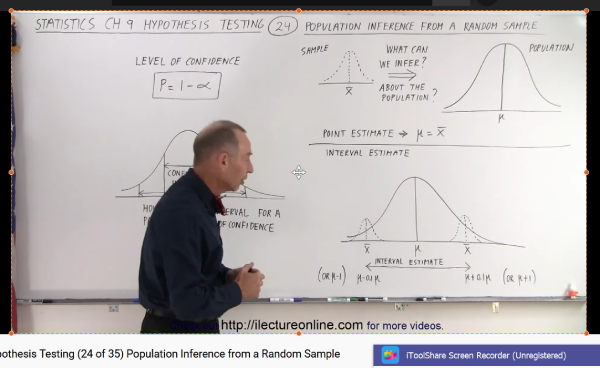 You have two options
Option A: to record an area of the screen, choose the 'Select a recording area' or 'Rectangle on a screen' menu.
Option B: alternatively, to record the entire screen, select 'Fullscreen' on the dropdown menu and choose your monitor.
Step 3. Record Zoom Meeting
Click the Rec icon on the recording panel to start capturing the video. If the Show countdown option is enabled, the recording will start after the countdown. Otherwise, it'll begin right away.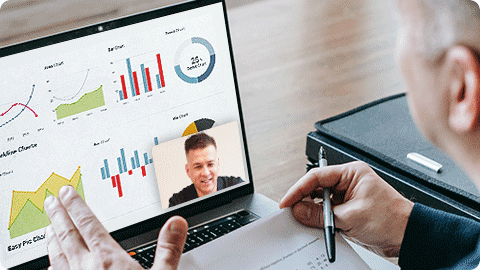 How to Record a Zoom Meeting as a Host
If you have the permission to record a Zoom online meeting as a host or participant, you can try the following steps to start a cloud recording in Zoom.
Step 1: Sign into the Zoom web portal as an administrator. Click Account Settings and then turn on Cloud Recording in the Recording section.
Step 2: Start a meeting as a host. Then click the Record button near the bottom.
Step 3: Select Record to the Cloud before recording Zoom.
Step 4: You can click Pause/Stop Recording to control the entire Zoom recording process.
Step 5: When you stop recording, you will get an email sent by Zoom. It is required to process Zoom recording before viewing.
Step 6: You can view, share, download or delete any Zoom cloud recording file.
You can enable auto deletion, recording analytics and other recording settings within Zoom. It is true that Zoom offers the screen recording feature. The problem is that not all users can record meetings in Zoom, especially when you want to record Zoom meetings without permission secretly.
By using the Zoom recorder alternative, you can record Zoom meeting video and audio flexibly. It is supported to record HD Zoom video, audio, gameplay, webinar and screenshot without time limit. Moreover, you can record other online meetings, web streams and more without any person know. If you still have questions about Zoom meeting recording, you can feel free to contact us. It is also welcome to free download the software to have a try.